Tubestar LED Lamp, DC Model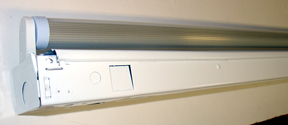 LED REPLACEMENT FOR FLUORESCENT LIGHTING, 12VDC and 75VDC MODELS
Lower Energy Costs and Longer Life than CFL
Certifications: LED Tube - UL, CE, FCC, Fixture - UL


Tubestar is an LED replacement for florescent fixtures. Designed for bungalow use or use in an office, facility, or workspace. The units are also excellent lighting for cab or transit cars. The Tubestar has been designed to provide pure white light to give true color viewing. Tubestar is available with a holding fixture or as a direct replacement tube for existing florescent lighting. Special LED tubes are available that may be mounted directly in florescent fixtures without cutting wires or replacing the starter/ballast (For AC operation go to Tubestar AC Model). Tubestars may be ordered with an RF filter installed to eliminate unwanted radio interference.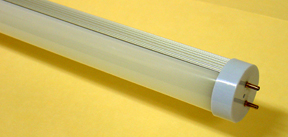 TL-xx-F-12D Tubestar Lamp TL-xxLH Tubestar Lamp Fixture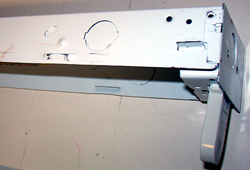 Tubestar lamps and fixtures are available in lengths from 12 inches to 72 inches and lamp color temperatures from cool white to warm white.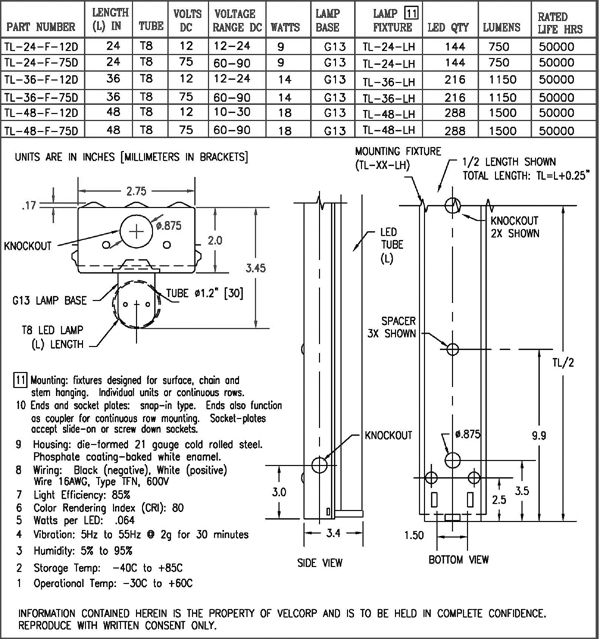 CALL FOR PRICING 904-230-2840
VELCORP GEMS
1293 Energy Cove Ct.
Green Cove Springs, Florida 32043
Office: 904-230-2840
FAX: 904-230-2938
Email: rrlights@velcorpgems.net