LC-1EY-HGS-( )


CALL FOR PRICING 904-230-2840


Power Indicator operating off of AC/DC power system. Monitors power on.
8.5 to 40V
The light is off with power off.
This unit comes with a facetted optically enhanced water tight single fisheye lens assembly.
Bayonet Horizontal Gemstar LED: PN HGS-( ). LED available in red, yellow, green, blue and white.
All the assembly parts can be ordered seperately.




Weight .33 lb
Operation: 12V AC or DC, nominal
2 wire (18AWG, 600V, 105C), pigtails
Lens LC-1EY-LENS, LC-1EY
LED Horizontal Gemstar HGS-( )
INSTALLATION INSTRUCTIONS LC-1EY-HGS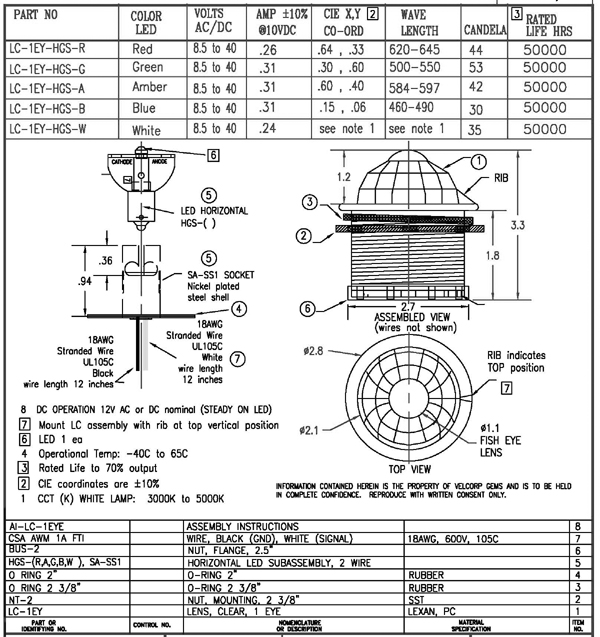 VELCORP GEMS
1293 Energy Cove Ct.
Green Cove Springs, Florida 32043
Office: 904-230-2840
FAX: 904-230-2938
Email: rrlights@velcorpgems.net